Oh how I love vacations. Whether its a week away in another state or even a day away from home, vacations are truly a blessing and a time for renewal, prayer and carefree timelessness with the ones you love the most.

This year, our vacation couldn't have come at a better time. After battling 4 months of illness, stress and cold weather, it was time to get away.

Our vacation started out with a stop at a place that can only be described as a hidden sanctuary and instantly brought a sense of peace to our lives that was drastically missing. We stayed the first night of our vacation at the Monastery of our Lady of the Holy Trinity. It's a beautiful monastery located at the base of the mountains in Huntsville, Utah and is the residence to about 15 incredible priests and monks (the youngest ones are in their 70's) who spend their days in prayer and contemplation.
Johnny and I each were blessed to spend time in confession and spiritual direction with Fr. Patrick. He is a 90 year old monk who can only be described as a living saint. My time spent with him was a "kiss from heaven" and my life will forever be changed. Never before have I experienced love from another human being that was so selfless, pure or holy and I know that love like that is so rare. I long to love like that......
After the boys met Fr. Patrick they climbed in the car and exclaimed excitedly, "Mommy, we just met Yoda!!!" I laughed. Fr. Patrick did look like a bit like Yoda - without the green skin. He is small and wore an over-sized habit that draped his body. He has an amazing smile, huge penetrating eyes, a gentle heart, and a deep and profound wisdom that is clearly a gift of the Holy Spirit.
He spoke to me about the "Sacrament of the Present Moment" which is about recognizing God in the present moment and living fully in that place. Fr. Patrick reminded me to leave the past to God's mercy, to entrust the future to His divine providence and to live in the now, dwelling in God's peace and hope. Oh, how I needed to hear that.
That evening we were blessed to join the monks for their evening prayers. It was beautiful to hear them chant back and forth. Our boys were mesmerized (except for Noah - who cannot sit still). We stayed that night in the guest house at the monastery and woke up early to join Fr. Patrick and the other monks for Mass at 6:30 am. It was truly an incredible gift to be in this place.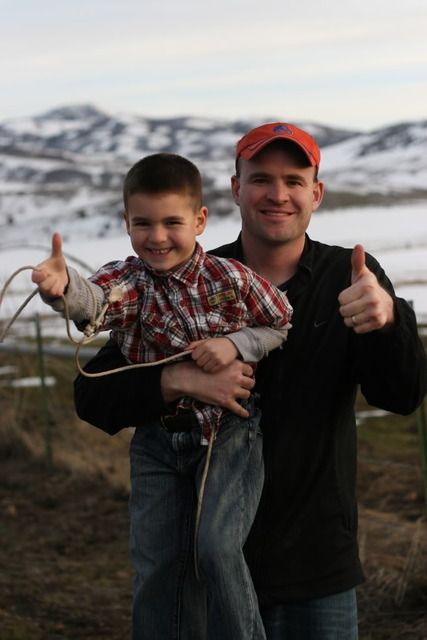 After morning Mass we were back in the car for a 7 hour car ride. But of course, with 5 small children you have to stop at McDonald's (and Subway).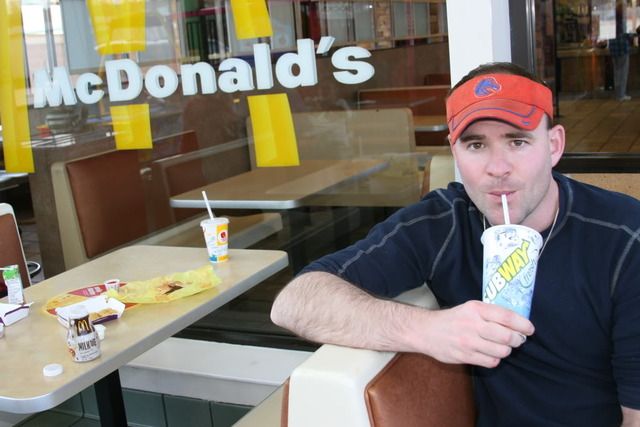 Gianna lovin' the playground.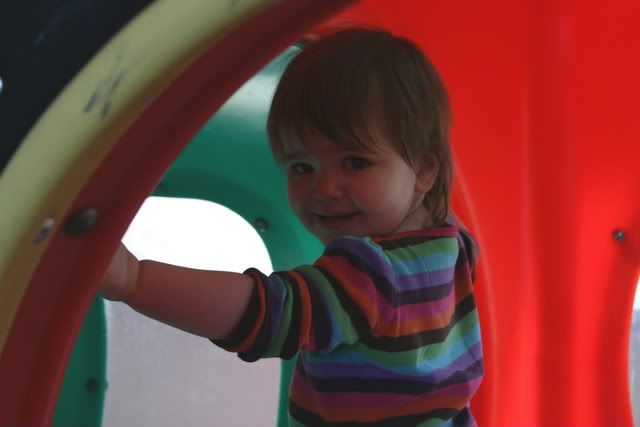 Our next stop for the night was in Las Vegas - quite a contrast from the night before. For Johnny and I, it was our first time to visit Vegas and it's quite obvious as you drive in from the desert to see why it's nicknamed "sin city". The billboards flashed mostly naked women and false promises of happiness tied to materialism and pleasure. And yet, in midst of it all, right in the center of downtown Vegas was this beautiful billboard.
And it's just one more reminder that He is always present.
We stayed the night in a beautiful family friendly hotel called the Tahiti Resort and we enjoyed dinner at the amazing restaurant in the hotel.