California - Here we come!!!
After spending a long, cold winter in Idaho, we just couldn't get enough of the beautiful sunshine, lavishing palm trees and of course the glorious beach!
We also were blessed beyond belief to spend our time in California at my Aunt Carol & Uncle Joe's beautiful home and where we were treated like royalty. Carol thought of everything. A bowl full of suckers greeted our kids when we arrived, each morning we'd wake up to a beautiful pink box of fresh, warm donuts. In the evenings we'd dine on Carol's famous home made taco's, fabulous spagehtti and meatballs, and a full fledged pizza party during our last evening there (unfortunately my pictures of the pizza party didn't turn out). It was delightful to spend time with my dad's side of the family, to visit his beautiful mother, my Grandma Frances, and to experience such hospitality and love.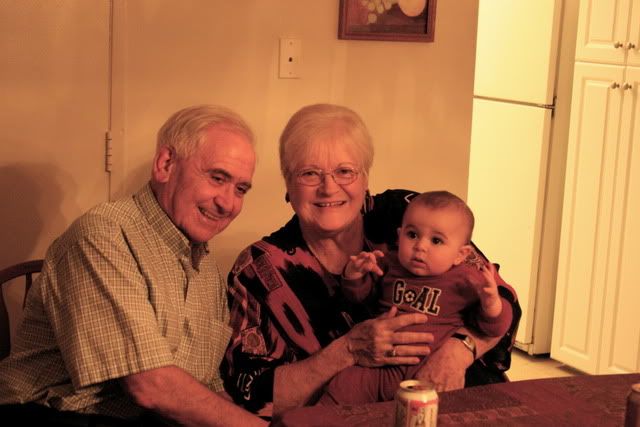 My lovely aunt Carol and uncle Joe are so in love and are about to celebrate their 40th wedding anniversary. Their marriage radiates love, laughter and friendship and it doesn't take long in their presence for that joy to overflow upon you. It's contagious and life-giving.
We enjoyed one full day at Knott's Berry Farm. It was perfect for little ones, no lines, fun rides and for the parents - an inexpensive entrance fee!! Sweet!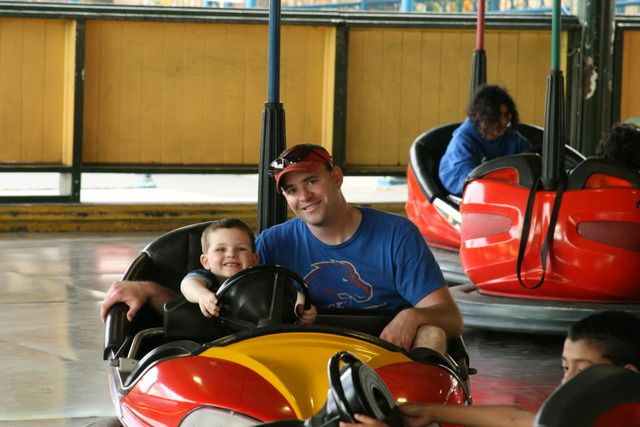 Okay, this picture is proof that our kids can sit still. Amazing!
Aaahhhh! The beach, in all it's splendor and beauty. It was truly a perfect day. 85 degrees, no clouds in sight and a the sand was just right for a Horn style sandcastle.
Believe it or not, while Johnny and the boys were building the sandcastle, Gianna and Matthew both fell asleep. Which meant an incredible miracle took place: I too, laid down on my beach towel and took a 30 minute nap. I can still feel the warmth of the sun on my back, as I listened to the gentle sound of the waves while drifting off into a blissful slumber. It was glorious!!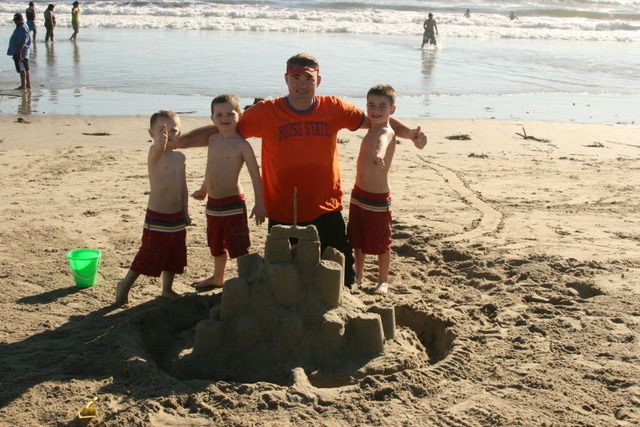 A super big "thank-you" to everyone who made our entire vacation so wonderful. Thank-you Fr. Patrick, Chris & Amy Horn & the Levian Family, Aunt Carol & Uncle Joe, Grandma Frances, Aunt Cindy and Richard & Joey and our wonderful parents, Patricia & Johnny Horn and Linda & George Lazaris. We love you all so much!