So this week went by really fast!!! And I am compiling several days of memories from this past week into one really loooonnnggg post.
It all started on Monday, Memorial Day. I was blessed to have lunch with my good friend Artesia and I was reminded of how important it is to take time to spend with your girlfriends. Life is so busy and it can be difficult to make the time....but relationships are important and our lunch really meant so much to me. Artesia and I laughed about funny stories of our kids, and our husbands, and like all moms we talked about how we want to get more organized and how we dream of being extreme couponers but know that we never will.
We ventured to a few shops in BODO and I soaked in every moment of this girl time that I could get. Looking at clothes and jewelry, trying on sunglasses, feeling the textures of beautiful summer fabrics and checking out the sale racks was a blast! I was trying to be good and just window shop......until I found this lovely set of vases and had to buy it! ($14 at Urban Outfitters).
Later that afternoon, Johnny hung our American Flag. It is a beautiful reminder on a day such as this, of the extraordinary sacrifices that have been made so that we might have the freedoms that we have. To all of the amazing hero's that are currently serving or who have ever served our great nation....... we sincerely thank-you.
We then loaded up the van and headed out to Parma to place flowers on the graves of Johnny's Grandparents and my Great-Grandparents. It turned out to be a really meaningful time with our children, talking to them about our family heritage and teaching them about the importance of praying for those who have died.


Since we were out in the country, we took the kids to Johnny's elementary school in Notus and let them play on the playground.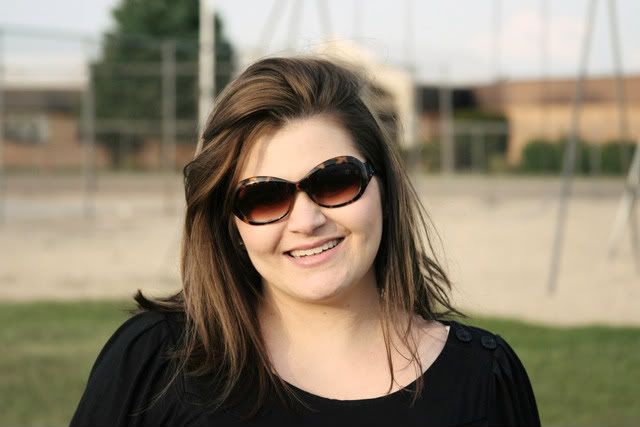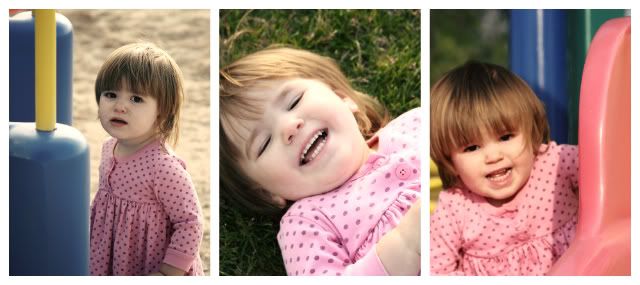 Finally the day couldn't be complete without Noah losing his shoe for the 20th time and Gianna having a meltdown because a small dog was nearby. I love Johnny's expression in this picture

.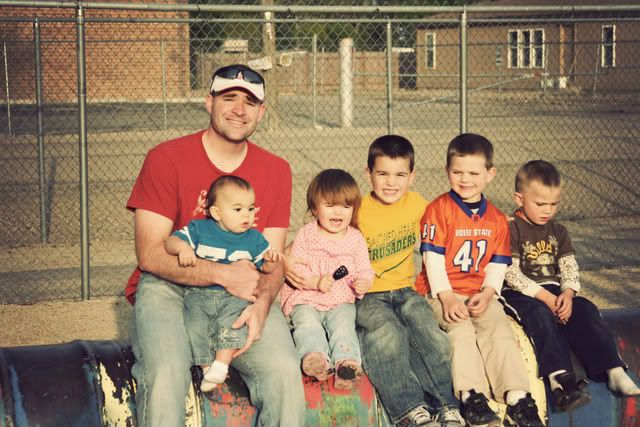 Then on Thursday, the Horn house was buzzing once again with life, laughter, friends and family!! It was Johnny's twin sister's birthdays, but since Kimberly is on her Honeymoon, Josh thought it would be fun to throw a surprise party for Jenn! We all agreed!!
Oh, the anticipation was building as we were waiting for Jenn and Josh to arrive....
S U R P R I S E ! ! ! ! ! ! !