Oh my, what a whirlwind the past few days have been! It all started on Sunday when we celebrated our nephew Gabriels 2nd Birthday with a Halloween party out at Grandma & Papa's house! It was a blast! The kids got into their costumes, carved pumpkins and enjoyed plenty of halloween goodies!
Happy Birthday Gabriel!! We love you!!


Gianna actually looks like she's flying.
My sweet little baby boy is turning into quite a handful!!
And today, it started all over again with the Halloween Parties at school and Trick-or-treating in the evening. The kids darted from house to house, their little legs moving faster than I've ever seen and Johnny cheering from the sidewalk "get candy! get candy! get candy!" which was a line from a hilarious Jerry Seinfeld stand-up act about Halloween.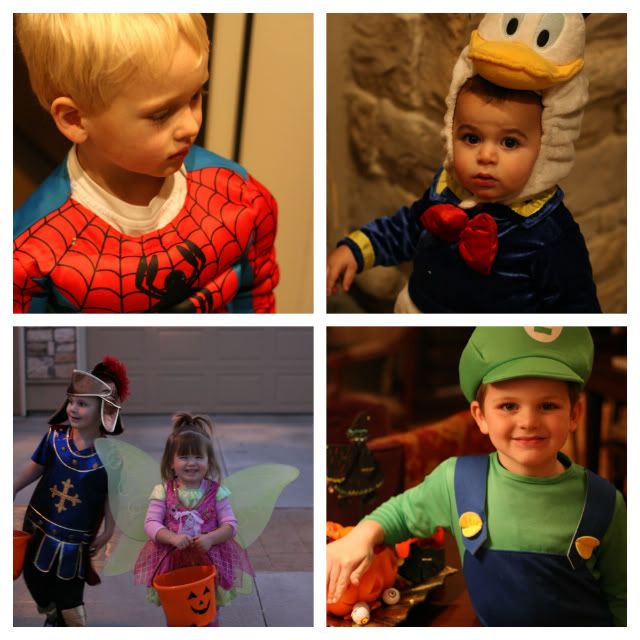 Johnny decided to go as a green haired version of "The Kinetic King" from last seasons, "America's Got Talent". This is where I'd normally take the opportunity to crack a joke about my husbands appearance, except for the fact that his costume was far, far better than my own "super mom" costume, and the reason why there are no pictures of me here in it. (Frannie....please do not post any pictures of me from tonight, Sister....I'm begging you!!) Lets just say that I should have listened to Joshua when he begged me not to wear the wig.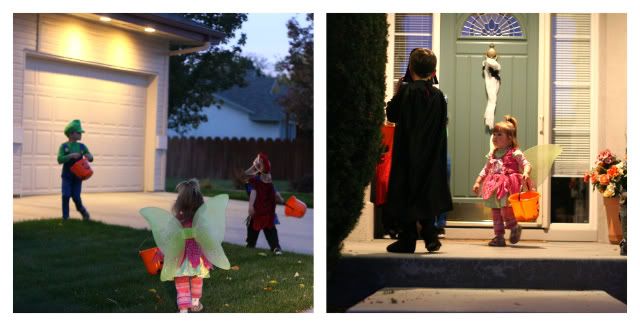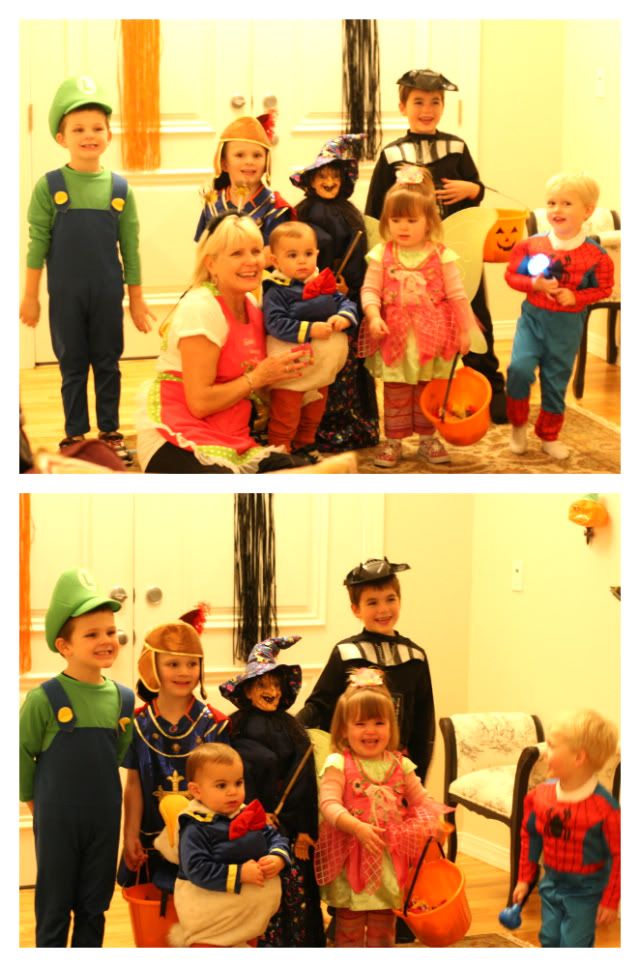 I found it!!! If you have a few minutes, stick around and enjoy this video. I promise, it will bring back wonderful childhood memories!! Happy Halloween!