This Saturday concluded our boys soccer season with Kickin' Kids Soccer club! This is a great league to introduce soccer to little ones to who just want to get out there and play. The cost is incredibly reasonable and the only practice time is on Saturday before the game!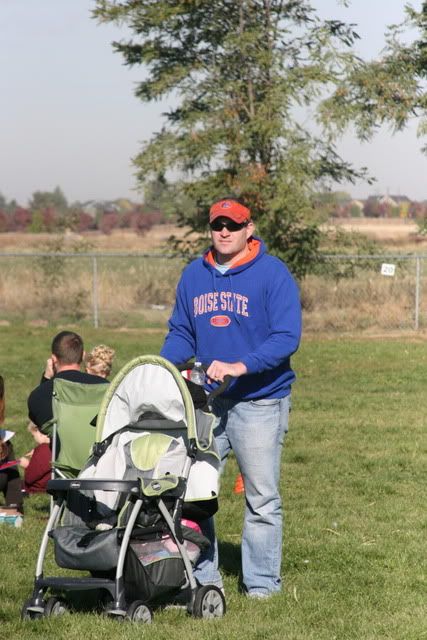 This Saturday was a beautiful day, and although Johnny is a far bigger football fan that he is a soccer fan, he is undoubtably a 110% fan of his kids! It's days like this that I would dream about when I was younger, when I couldn't wait to be a mom. And now, here we are, on the side lines, running back and forth between teams and fields while cheering on our little athletes and loving this life that we've been blessed with!
Noah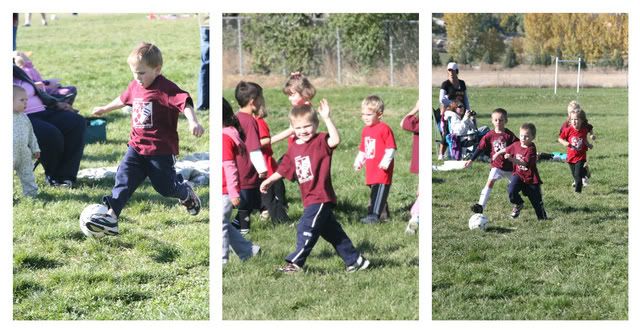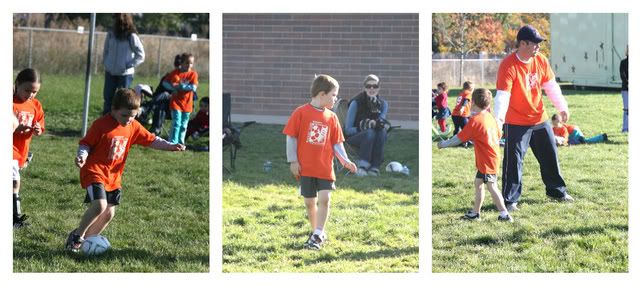 Joshua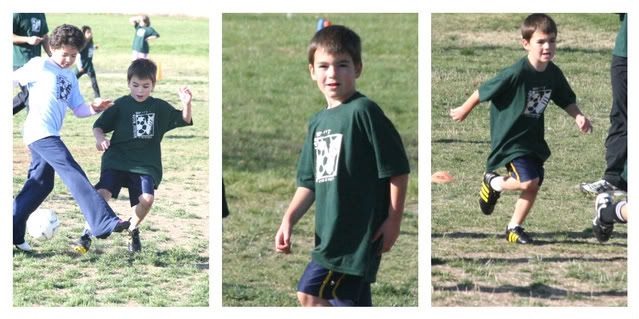 Dillon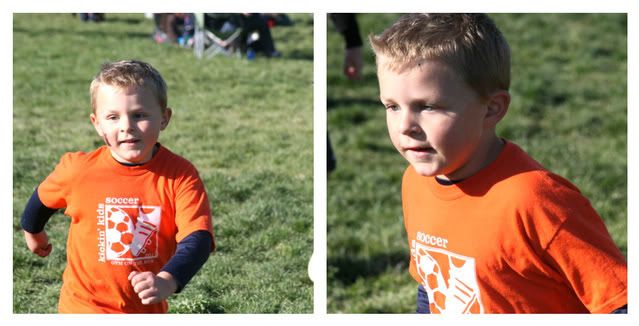 (No, he isn't one of ours...this cute little guy is the son of my best friend growing up, Deena and he was on Caleb's team!)
Playground Time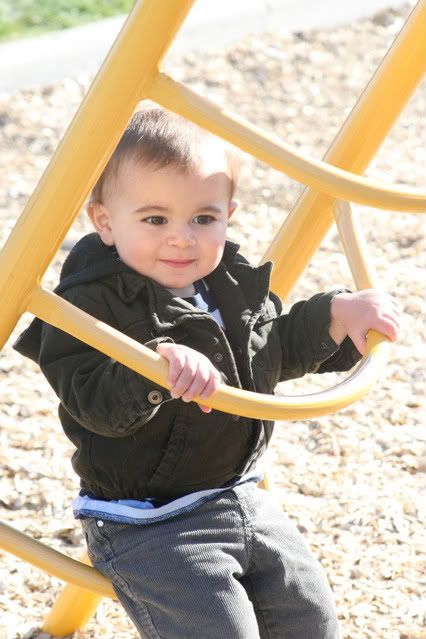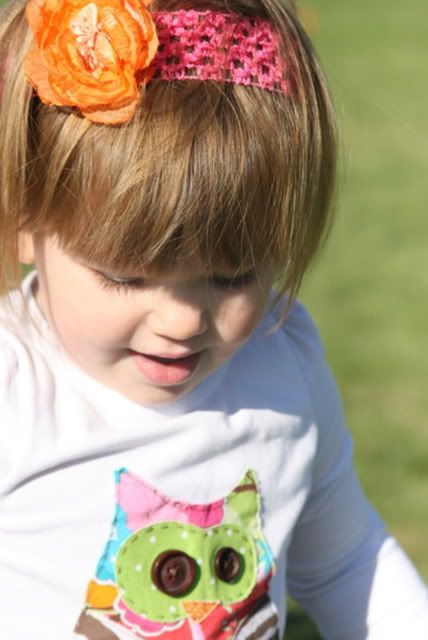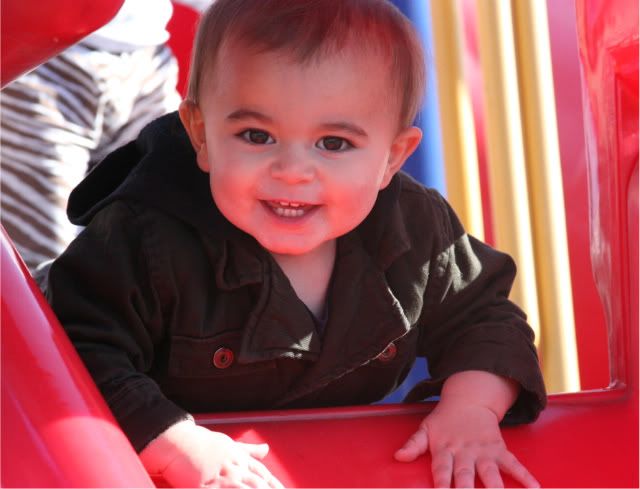 I am so very proud of my boys and feel so incredibly blessed as we watch them grow. This whole sports thing is still pretty new to me (as I grew up in dance studios and performing in recitals). But I love being a mom to children who love to play sports. I look forward to the many games that await us and will undoubtably be amongst the parents who are cheering the loudest!!