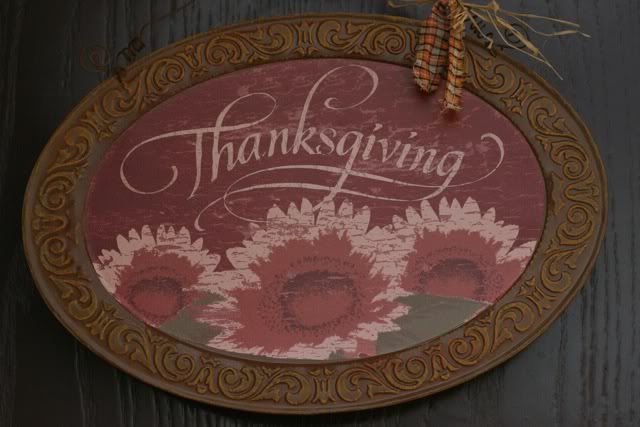 I love, love, love Thanksgiving and I have been looking forward to it the last several weeks with great anticipation. I love it for many reasons. I love the four days off in a row from work and school; four days dedicated to spending uninterrupted quality time with the most important people in my life. I love the magnificent smells of Thankgsiving dinner weaving together and filling every little inch of the house. I love how children get excited to see their cousins. I love the football games, the board games, the laughter and conversations. I love most of all....the opportunity to gather and consciously give thanks with our hearts, our words, our actions and our prayers for all the extraordinary ways that we are blessed.
On Wednesday we started preparing for Thanksgiving by doing a little craft and talking about the things we are thankful for. And oh... there are so many things to be thankful for.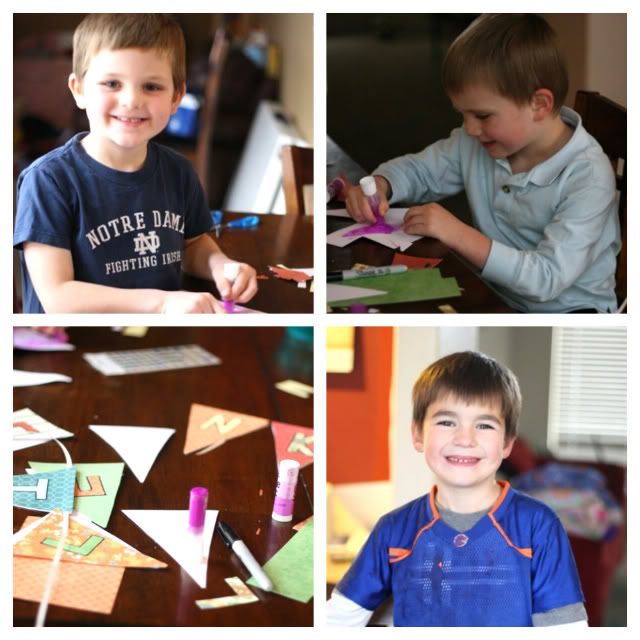 Like starting off Thanksgiving Day just right with a little bit of sleeping in followed by some sweet blueberry pancakes. (let the calories begin!!)
Then we were off to our beautiful Cathedral for Mass. The word "Eucharist" is greek and means "Thanksgiving". And so we come to Him first, to give Him honor and praise and thanksgiving for the extraordinary gift of faith that we've been given and to receive Him in the Eucharist.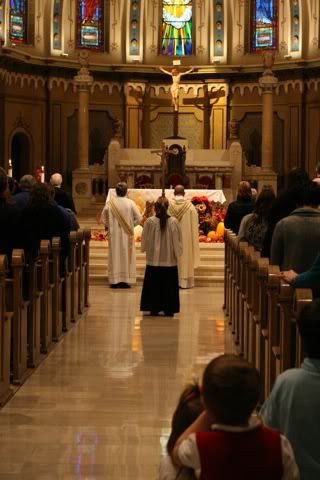 As Mass ended, I pulled out my camera, and was blessed to capture this sweet moment when a teenager daughter stretched out her arms and wrapped them around her mother in a loving embrace. I am thankful...for moments like these.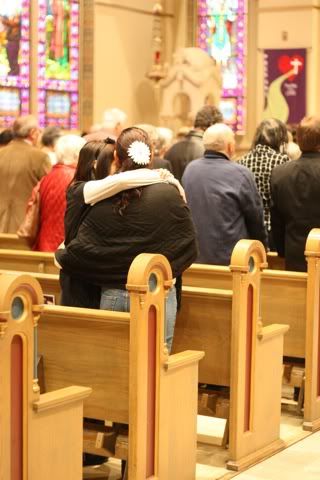 I am thankful for our priests and deacons who bring us Christ in so many ways, and who always have an extra "high five" to give to our children!
And then we were off to my parents house to enjoy a wonderful Thanksgiving dinner.
Nothing says "your truly loved" like walking into a beautifully set dining room and finding a plate with your name on it. It's a little thing that says a lot. It says you are loved... you belong here with us...there is a place especially for you.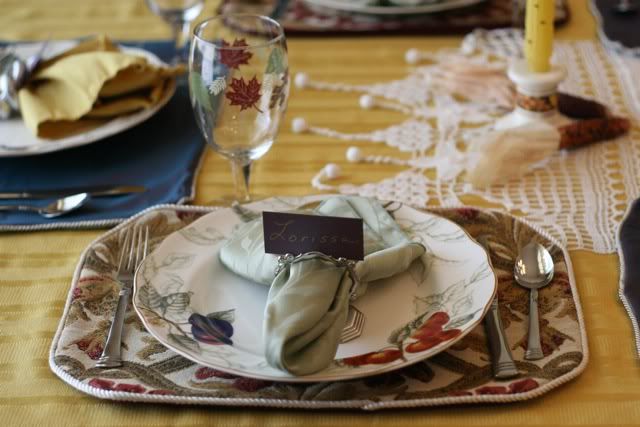 This is kind of how I picture heaven will be. Jesus will be there with open arms to greet you at the door, He will welcome you with His strong and loving embrace and then He will escort you to His heavenly banquet where a long beautiful table awaits you, overflowing with everything your heart could ever desire. He walks over and pulls out a chair as He motions for you to come and sit down. Instantly your heart leaps as your gaze falls upon the most beautiful place setting (with the finest of china) you've ever seen and at the top of it on a sparkling gold place-card you see your name deeply etched onto it. Jesus whispers gently into your ear, "My child, I have prepared this place for you, this is where you belong and I love you. Please have a seat right here next to me.....and enjoy!"
And speaking of my little princess, I am also so very thankful for my little girl, who lights up my heart with her sweet (and sometimes sassy) little giggle.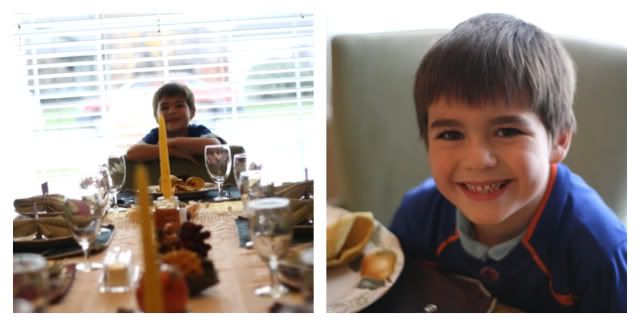 I am thankful for Caleb with his cute little smile complete with his first loose tooth.
I am thankful for my beautiful sister and her wonderful husband.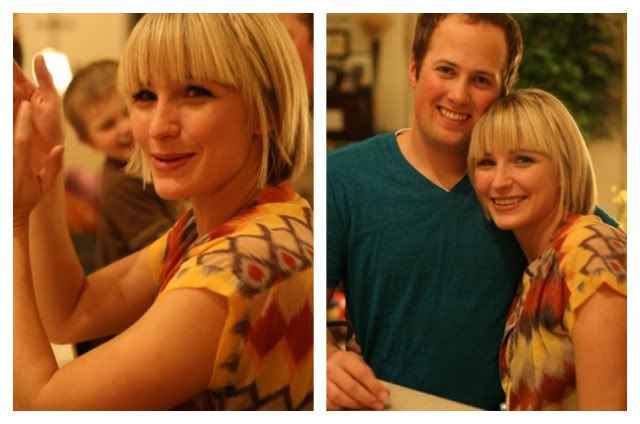 I am thankful for my incredible father featured here with his award winning prime rib.
I am thankful for my stunning mother you always goes above and beyond to make those around her feel extra special and extra loved (and who never misses a detail).
Of course, I have to say this.....I am thankful for chocolate brownies.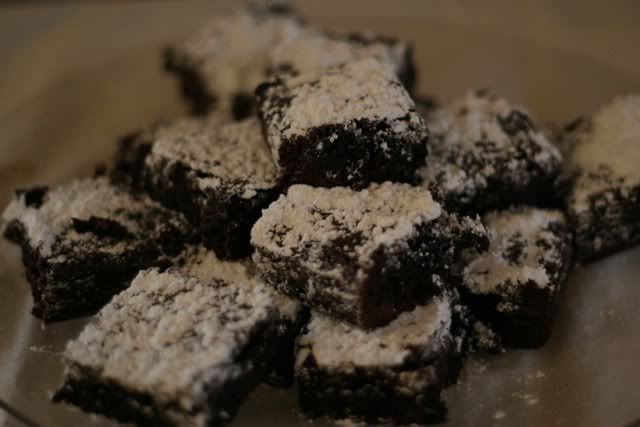 And black olives that briefly adorn fingertips.
I am thankful for crazy brother-in-laws who always make the party a little more exciting (cheerio darling!) and beautiful sister-in-laws!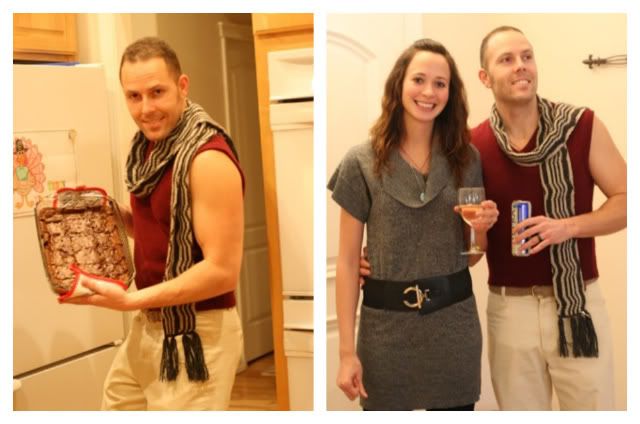 I am thankful for adults who take the time to make a child feel extra special by sitting on the floor and playing a game (thank-you Brian.)
I am thankful for football and the ways that my boys can instantly turn any location into a prime football field.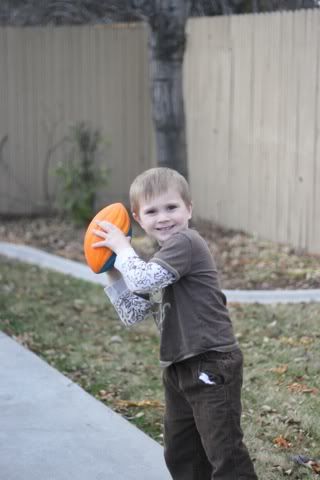 I am so thankful for my gorgeous husband who has given me so much, but most especially these beautiful children. My cup overflows.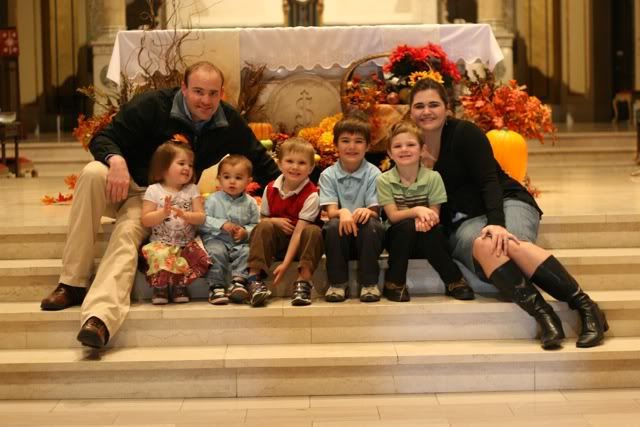 Somehow "Thankful" seemed to follow us to my parents house and kept close watch over us the entire day.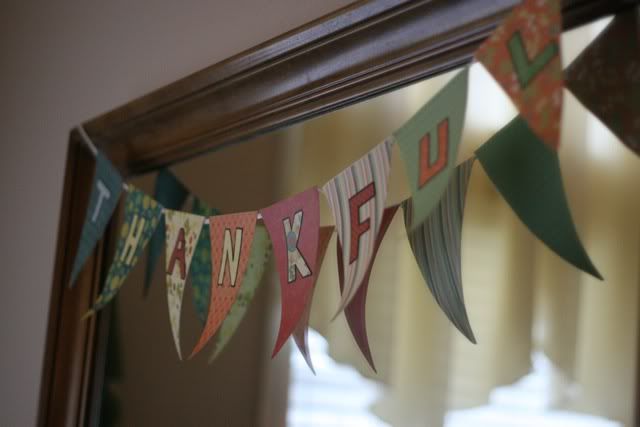 There truly aren't enough words to express all that I am thankful for. Like the thankfulness I have to live in this great country, to have a roof over my head and a warm bed to sleep on. To be wrapped constantly in the love of amazing family and friends whose support, help and encouragement is never outdone. I am so thankful to have an incredible job where I feel valued.
I do believe that I could go on, and on and on. But as this post come to and end, I leave you with
this simple Thanksgiving prayer that expresses the gratitude in my heart.
Blessed are You, loving Father, for all your gifts to us.
Blessed are You for giving us family and friends to be with us in times of joy and sorrow,
To help us in days of need,
And to rejoice with us in moments of celebration.
Father, we praise You for your Son Jesus,
Who knew the happiness of family and friends, and
in the love of your Holy Spirit.
Blessed are you for ever and ever. Amen.