This is one of those posts that I've spent years thinking about, so rest assured it's going to be a bit longer than most.
On this Father's Day I could easily write a book about how amazing my father is. He is undoubtably one of the most noble, selfless and honorable men I know.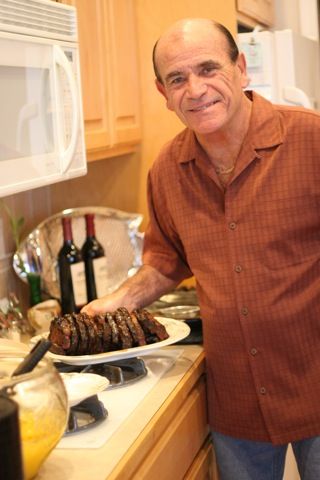 I could tell you about his quirky sense of humor, his outstanding ability to cook, and how he is known as the "sucker guy" at my kids school, because he never shows up without a giant bag of suckers in his hand ready to generously share with every wide eyed and eager child frantically holding out their hand.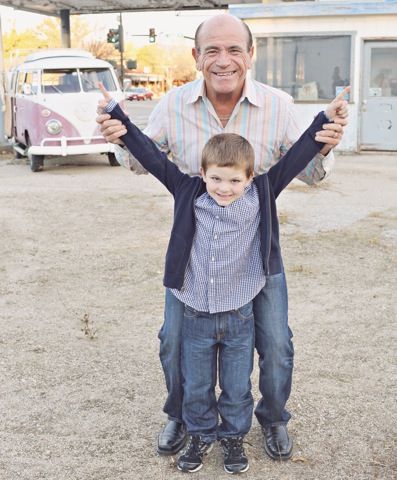 If you know my dad, you would easily share in countless sentiments of how amazing he is. And although it would be simple for me to write about his obvious gifts and qualities, I'd like to share a few things about my dad that might only be seen from a daughters perspective.
For example, if you look at this awesome play-set that my parents bought us last summer, you would see happy children playing on an awesome play-set. But what I see every time I look outside to watch my children play, is my father who spent three very long days and nights taking apart this playground from the home of it's previous owner and delivering it to our house. I see him putting it all back together perfectly, making sure every screw is in place extra tight. I see him measuring and re-measuring the square around the playground to make sure that if any child were to fall from any point on this play-set that they would land softly on bark. What I see is my father's extraordinary love.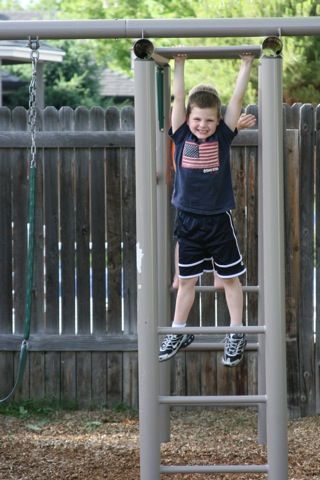 If you were to visit our home, you would drive up and see our house and you may even notice this beautiful fence on the side of our garage. A few years ago while we were on vacation my dad decided to replace our old broken down section of ugly fence and replace it with this beautiful new one that he built himself. It was so exciting to come home to this surprise and I'm quite certain that even our meticulous next door neighbor with the perfect yard, secretly wishes that her fence looked as nice. But every time I drive up my driveway and look at our house, I picture my dad spending hours and days in his garage, lining up each piece of wood making sure they were exact. I picture him sanding them down and painting each one of them and then patiently waiting for each board to dry so that he could turn it over and paint the other side, only to repeat this process for several more coats. Each day when I pull into my driveway, I see my father's love.
My dads fingerprints are hidden all over our home and to a visitors eye, they most likely would go unnoticed. But I see them everywhere. From the microwave that he helped Johnny to install, to our garage door opener that he has fixed on several occasions, to closet doors he's repaired, mirror's he's hung, and even these blinds he helped put up.
One of my favorites is this towel rack that he installed in our bathroom last year. It's from IKEA and it's pretty cool. I always get complements on it. However, what you don't see when you look at this is towel rack are the gapping holes in the sheetrock that were there for almost a year prior to my dad installing it. My lovely children had decided to try to do pull ups on our old towel rack, dramatically pulling it out of the wall along with chunks of sheet rock attached to it. Not only did he fill in the holes and cover them with new texture, but he also made countless trips back and forth from Lowe's to get the paint color to match just right. When I look at this picture, I see his love.
So by now it's obvious, my dad is an outstanding handyman. He can fix just about anything and he pays great attention to detail. But this post is not merely about his handyman skills, although I'm very grateful for them.
What I really want to say is that my dad has left countless impressions and imprints on my life that extend far deeper than even the grandest of home improvement projects. Some of the greatest lessons I've learned in life have come from watching his example. Growing up I can remember him telling me, "if you can't say something nice about someone, don't say anything at all". To this day, I can't remember a time that my dad has spoken badly of someone.
He has shown me what it looks like to work hard and to treat others with respect and dignity. He has taught me about kindness and forgiveness and honesty all from his example of being a kind, honest and forgiving human being. He and my mom have been my sister's and my (and our families) biggest fans and have been there in every moment of need and in every moment of joy to love and support us in our crazy-exciting lives.
I'll never forget the time he spent an entire weekend helping me build an electromagnetic motor when I was in the 4th grade that received high acknowledgments at my school science fair that year.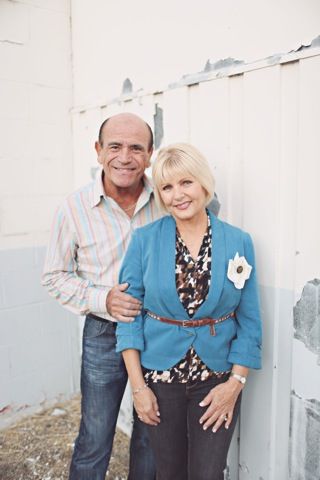 I think that one of the greatest gifts my father has given to me has simply been the way that he has loved my beautiful mom all these years. From the earliest times that I can remember I have witnessed him loving her profoundly. From gifts he's bought her, to complements he's given her, to doors he has opened for her, loving embraces he's shown her to the ways he daily lays down his life for her, he has always been such a model to me of how a true gentleman loves his beloved. It was this example I always had growing up that eventually became the standard for the guys I dated once I was older. Let's just say it was a very high standard, one I often wondered if any guy could ever meet. Obviously, I found him, the "one" who finally met those expectations and I am so often taken back by how much Johnny reminds me of my dad, especially in the ways that he loves me so sacrificially.
The way my dad has loved all three of us girls in his life (my mom, sister and I) is undeniably special. His encouraging words and gentle advice shared over the years have always revealed his profound wisdom and concern for us without ever expressing judgement. He has loved us unconditionally even in our brokenness and with our imperfections and yet he has always sought to guide us patiently in virtue and truth.
In high school it was my father who God used as a very significant instrument to help me grow in my faith during a challenging time in my life in which I firmly wanted to choose against it. My dad, once again taught me by his example and lovingly inviting me to enter into the greatest adventure of my life by following Christ. It was because of my dads deep faith and the ways that he could articulate God's mystery and speak a profound truth that moved my heart when my eyes simply could not see - that I am where I am today. Being taught the rosary by him and praying it with him during my high school years will always remain as some of my most cherished memories. It was through my fathers love that I first came to know
the
Father's love and I have undoubtably experienced countless miracles and blessings ever since. It is his gift of faith and genuine love for God that he has shared with me that I am truly most grateful for.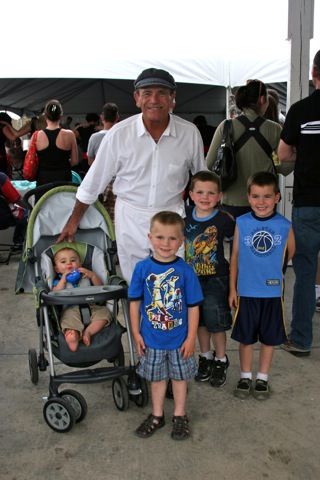 So on this Father's Day, I want to say "thank you" to an man who has left his mark not only throughout our home.....and in the lives of my children, but most especially on my heart.
Dad, I love you more than words can express and I thank God endlessly for having the honor of being your daughter.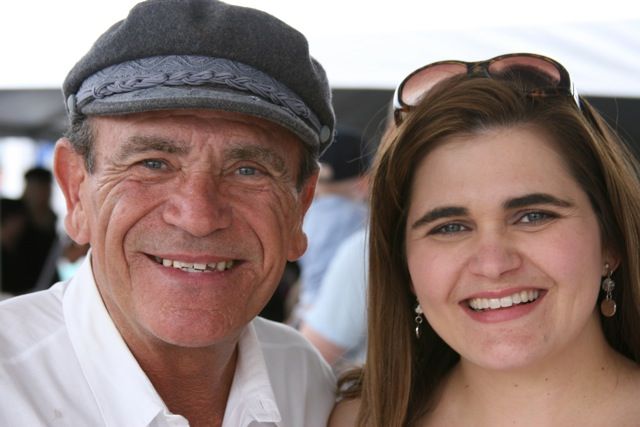 Happy Father's Day to all the extraordinary father's out there whose greatest achievements have been loving their families profoundly and leaving giant imprints on the hearts of their children.